The acceptances for the best two minutes on the sporting calendar, The W.S. Cox Plate, has been decimated. The ultimate respect for the best race horse in the world, our girl, Winx, is a small field. Phar Lap did it, Black Caviar did it, and now Winx's is following in their path. Winx's nomination into a race has the ability to scare off the best handicapper's and weight for age horses from Group 1 and multimillion dollar events. To me that trust and respect is on par with the big crowds that flock to watch her, the large amount of money placed on her by battlers, and the little children dressed up in Winx jockey silks. To only have 8 opponents in the Weight for Age Championship of Australasia is remarkable.
The Cox Plate (Group 1)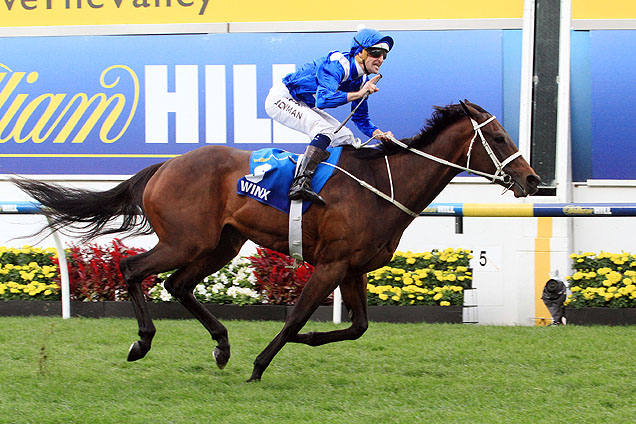 A three peat beckons for the Queen and she will join the King Kingston Town in completing three consecutive Cox plate victories. I have been lucky enough to see some of the all-time greats despite only being 35 years young. I saw Doriemus and Might and Power battle out a cup, I have seen Sunline destroy fields carrying weight against the boys, I have seen The Queen pat Black Caviar after her resilient Royal Ascot win, and I saw the Diva bring a nation together.
Winx will win on Saturday, she will continue to win, and she will break more records before she is retired. My selections are below for Cox Plate weekend but my biggest tip is to get trackside to see her live in the flesh before she retires. Once they lose the zest to race or they are producing their own family it's too late. The Caviar, Makybe, and Winx era has happened over a small period of 15 years, we may wait another 100 years to witness what these three have achieved between them. Don't Winx or your will miss her. Happy punting!
Chips In Best Bet: Moonee Valley (Friday) Race 7 Number 2 Vega Magic (20 units the win @$2.30)
Best Each Way: Moonee Valley Race 8 It's Somewhat (6 units the win 4 units the place @$6)
Best Roughie: Moonee Valley Race 10 Number 5 Vin De Dance (3 units the win 7 units the place @$12)
Next Best: Moonee Valley Race 6 Number 1 Big Duke (10 units the win @$2)
Best Place Bet: Moonee Valley Race 4 Number 8 Demerara (10 units the place at $1.60)